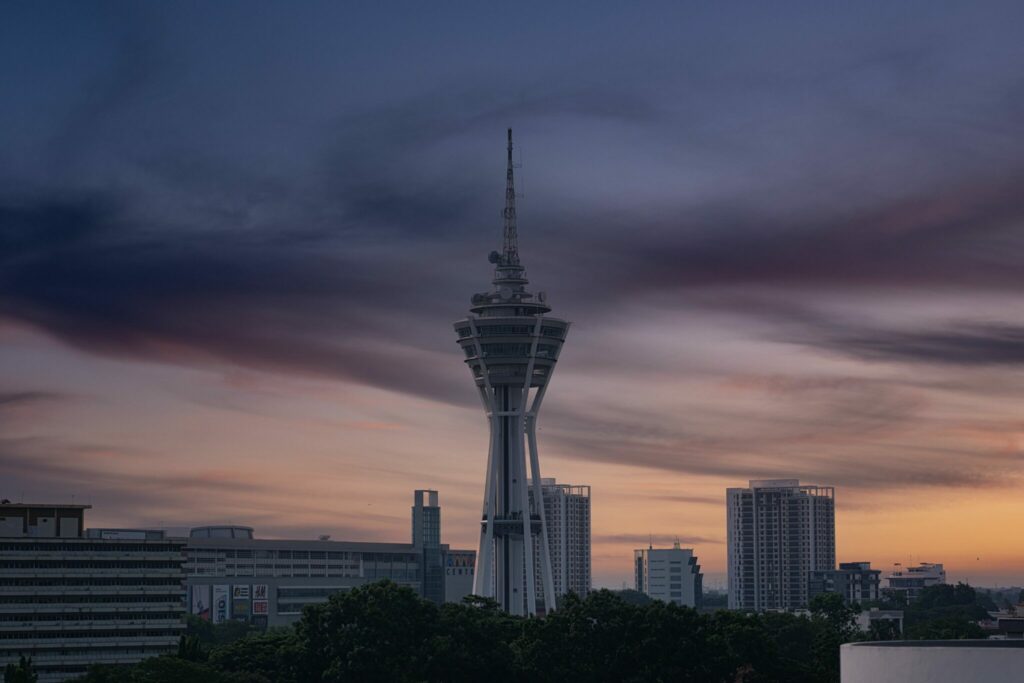 Malaysia is among the hubs for data centers in Southeast Asia due to its strategic location, political stability, and growing digital economy. Malaysia has a well-established telecommunications infrastructure with several undersea cables that provide high-speed internet connectivity to other countries in the region. Amazon Web Services (AWS) recently announced that it will be investing RM25.5 billion in Malaysia to develop its cloud services infrastructure in the country. Other leading data center providers in Malaysia include AIMS DC, Bridge DC, TM One, NTT Communications, Strateq, Basis Bay, HDC and others.
The main hubs for data centers in Malaysia are located in Cyberjaya and Johor Bahru and more major upcoming facilities are expected to be built in these areas. Malaysia is among the more mature countries for data centers in the region. There are cloud service providers such as AWS, Microsoft, Google, and Alibaba that have a presence in the country. The government is also supportive by offering various tax incentives and the availability of Free Trade Zones attracts operators to invest in the country.
There are over 20 data centers in the country and there is still room to grow. With Cyberjaya and Johor positioned as known hubs in Malaysia, the race to capture new regions in the country has begun.
Kedah may become the next attraction, according to Area Group Chief Operating Officer Remakantan Ramachandran, as it has the components that make a data center ecosystem. Kedah is located in the northwestern part of Peninsular Malaysia. Kedah borders the state of Perlis and shares an international boundary with the Songkhla and Yala provinces of Thailand.
Connectivity
"Kedah has the necessary components like sufficient and scalable power, water, sufficient internet connectivity, and land that is flood free. An internet exchange partner is also important to be willing to turn that site with internet connectivity," said Remakantan. Due to Kedah's location, Remakantan mentioned that it is strategic as there are nine submarine cables in Satun and Songkhla in Southern Thailand that carry 600TB of data capacity. "These cables are more than sufficient to cater to the growing demand of data centers to building their centers in this State," he added.
Power requirement and stability
Sufficient and stable power is another crucial element for a data center. Power keeps the IT infrastructure running smoothly. A typical data center's power infrastructure includes one or more uninterruptable power supply (UPS) appliances. "Power requirement in Malaysia is built in a way that we are able to upscale it. If there is an increased uptake in power, TNB (Malaysia's utility company) can upscale it. TNB has this planned for every five years. The decentralization of power generation to power distribution has started by outsourcing renewable energy power to solar farms. "Malaysia has enough power to support more hyper scalers coming in and the country has the ability to support this as this relates to secure and consistent power 24/7. In the 1990s, power trips were common but this is not the case. It is no more than 5 hours in the past decade and more Tier IV data centers have a backup of at least 12 hours."," added Remakantan.
Risks
There is always the element of risk in every country and Malaysia is no exception. Flooding has been an issue throughout the country and another risk is the potential labor shortage. According to one of Malaysia's top banks, RHB, one of the big risks involved in building data centers is the possibility of a shortage of skilled labor, which could result in project delays for those with tight schedules. "Flooding is possibly the biggest risk in Malaysia and there may be the risk of frequent changes in government policies that may impact the timeline," said Remakantan. While Cyberjaya and Johor are among the current favored locations for data centers in Malaysia, there may be newcomers joining that list in the near future.
By Shenton Gomez – Published on W.Media